Tallahassee Slip & Fall Lawyers
45+ Years of Experience Helping Injured Floridians
Slip-and-fall accidents can result in a wide variety of injuries, ranging from scrapes and bruises to traumatic brain injuries. When these injuries occur on someone else's property due to hazardous conditions that could have been corrected, the property owner may be held responsible for damages.
Slip and Fall Statute of Limitations in Florida
A statute of limitations is a legal time frame for filing a claim that varies by state. In Florida, the statute of limitations for slip and fall accidents is four years.
This means that you must file your claim within a four-year time frame, or your case will be be barred. The time frame will be applied to the date that your injury is confirmed as being a direct result of the injury due to someone else's negligence.
How Much Should You Settle for a Slip and Fall?
A slip-and-fall accident can cause a major disruption in your life, leaving you temporarily disabled with pain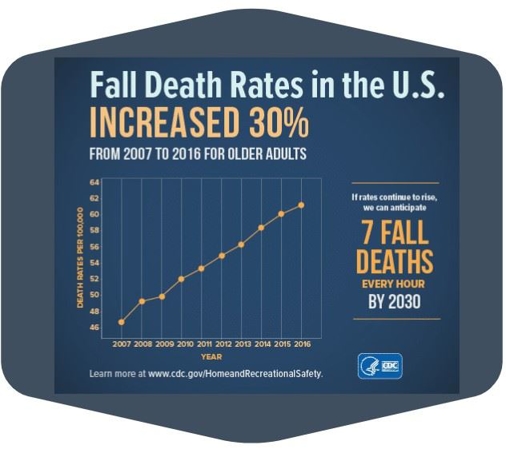 and suffering while facing:
Potentially devastating medical expenses
Lost wages
Other hardships
It's important that you ask for a fair settlement when pursuing compensation for your injuries.
At such a time, you need the services of a trusted legal advisor who can help you pursue the compensation you deserve without underestimating the compensation required to get you back on your feet.
Each case is different, so there is no one-size-fits-all settlement for sip and fall cases.
At Anderson & Hart, P.A., you will find a slip and fall lawyer in Tallahassee with the experience, commitment, and resources necessary to fully address your personal injury claim.
Our firm has been trusted for decades by individuals and families throughout Tallahassee and Panama City in personal injury claims and litigation because we have proven that we can get results.
How Do You Win a Slip & Fall Settlement?
In order to win a slip and fall case, you will need to prove one of the following:
That the property owner or an employee thereof should have noticed the potential danger of a certain condition and worked to remove or repair the dangerous element, but failed to do so, therefore resulting in your injuries
The property owner or employee created the dangerous situation themselves by leaving materials or supplies in a location that created a clear danger, ultimately leading to the slip and fall accident
Proving liability in a slip and fall accident can be difficult at times, especially when there is a chance the defendant can claim that your own actions led to your injury. This is why it's important to have an experienced slip and fall lawyer on your side when you file your claim.
What Are Common Injuries Caused by a Slip and Fall Accident?
According to the Centers for Disease Control (CDC), approximately 1 out of 5 falls causes a serious injury such as a head injury or a broken bone. Additionally, falls are the most common cause of traumatic brain injuries.
When you or a loved one is injured due to a slip and fall caused by negligence, our slip and fall attorneys in Tallahassee can help you sort through your specific situation to seek financial compensation.
Negligence on the part of the property owner where the fall occurred can include:
Slippery floors
Uneven floors, such as with broken or cracked tiles
Loose or broken handrails
Poor lighting in stairwells, on paths, or in hallways
Loose carpets or rugs
Cracked, broken, or raised sidewalks
Where Can Slip & Fall Accidents Happen?
These types of accidents can occur in:
Private homes and apartments
Public restaurants
Shopping outlets
Office buildings
Movie theaters
Government buildings
Parking lots
Any other areas visited by the public
Why You Need a Tallahassee Slip & Fall Attorney
After your accident you may ask yourself: Should I really get a lawyer for a slip and fall accident? The answer is yes. Slip-and-fall accidents can be complicated due to the fact that negligence on the part of the property owner must be proven.
The extent of your injuries must also be proven in order to obtain fair compensation. Our Tallahassee personal injury attorneys have handled countless injury claims and will get to work immediately in investigating and documenting all of the details needed to resolve your case.
Work with a trusted slip & fall attorney at Anderson & Hart today. Call us at (850) 203-3041 or reach out online today.